丿皿 : A Case Study of Bloodletting, 2019, single channel video with sound, 9'25''
Bloodletting, or the Therapy of Channelling in traditional Chinese medicine, has been practiced surreptitiously. A Case Study of Bloodletting consists of an eerily meditating essay film and a few partly organic sculptural pieces. The project discursively touches upon the poetics of excessive, abjected oozing, unfolding like a red chain of ellipses.

Doctor L specialises in bloodletting. In an online album only visible to herself, she files the cases she has handled according to their locations; intractable and rare diseases - shown as all kinds of abnormal blood samples - are filed in a separate folder. When Doctor L 'bleeds' a patient, her assistant Y takes photos and films alongside. Her lens captures nothing indicative of a patient's identity but merely close-ups of the parts of bodies undergoing cupping and bleeding. As L scrolled through her phone and explained to me the glutinous images reeking of blood, she sees holes leaking of information. What do I see in the same imagery? ...References and subterranean add-ons melded in one place that instantly distorted the basic context of bloodletting as a medical method.

Imitating her assistant, I aimed my camera at the effective unit of bloodletting, where "a gestural prick" forms. The character 血 (blood) is composed of 丿and 皿 (vessel/container), resembling a needle that pricks the body as a vessel. Once a gesture enters the category of ominous reading, it will be rewritten in the organic and spectral chain of "substitution". My task here is obvious, to suspend bloodletting, that is to bleed bloodletting.
Installation View: 丿皿 : A Case Study of Bloodletting, solo exhibition at the Institute For Provocation (IFP), Beijing, 1-7 March, 2019
皿/Vessel, 2019, iron, human blood, oyster shell, woven bag, iron powder, dimensions variable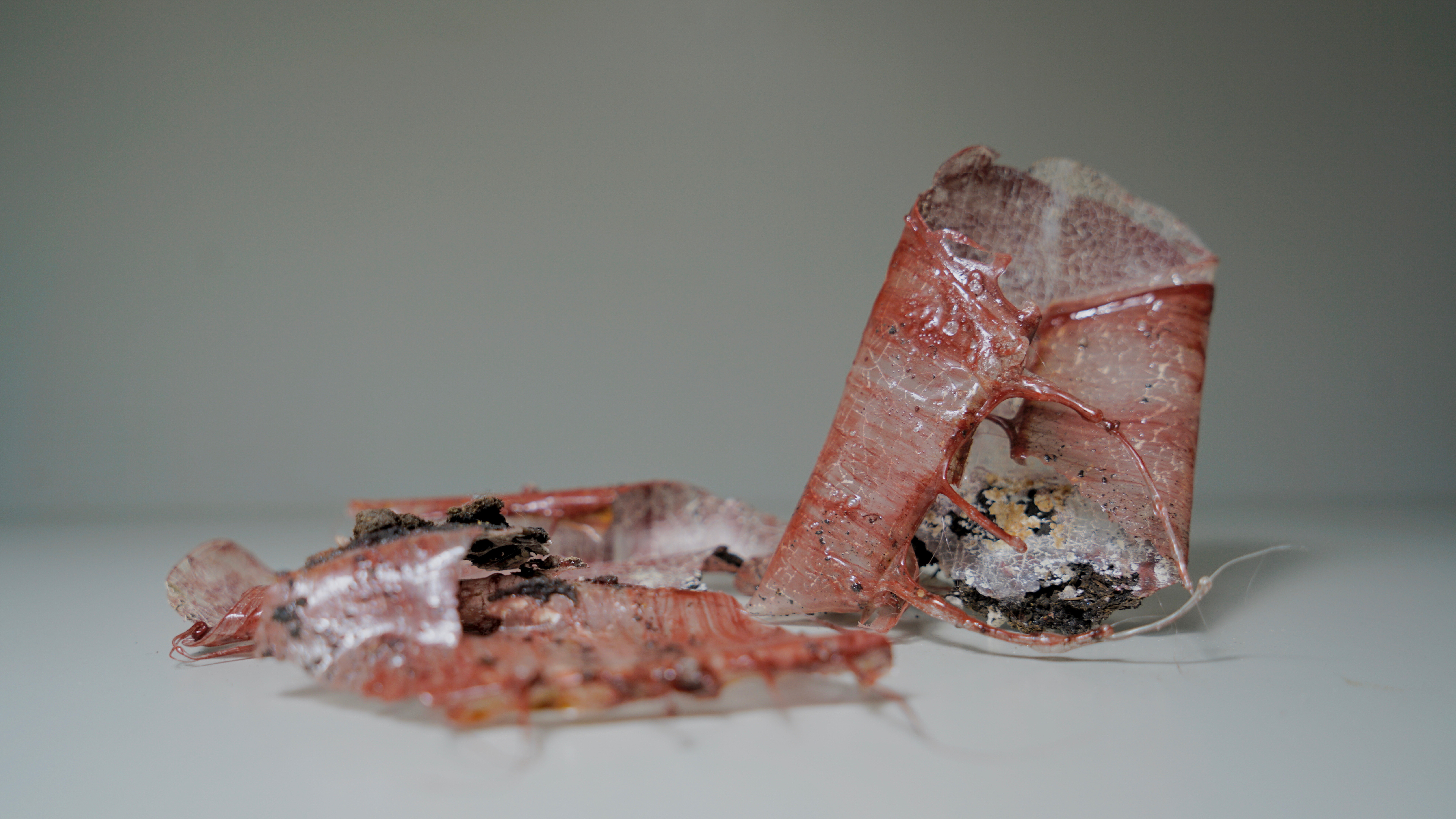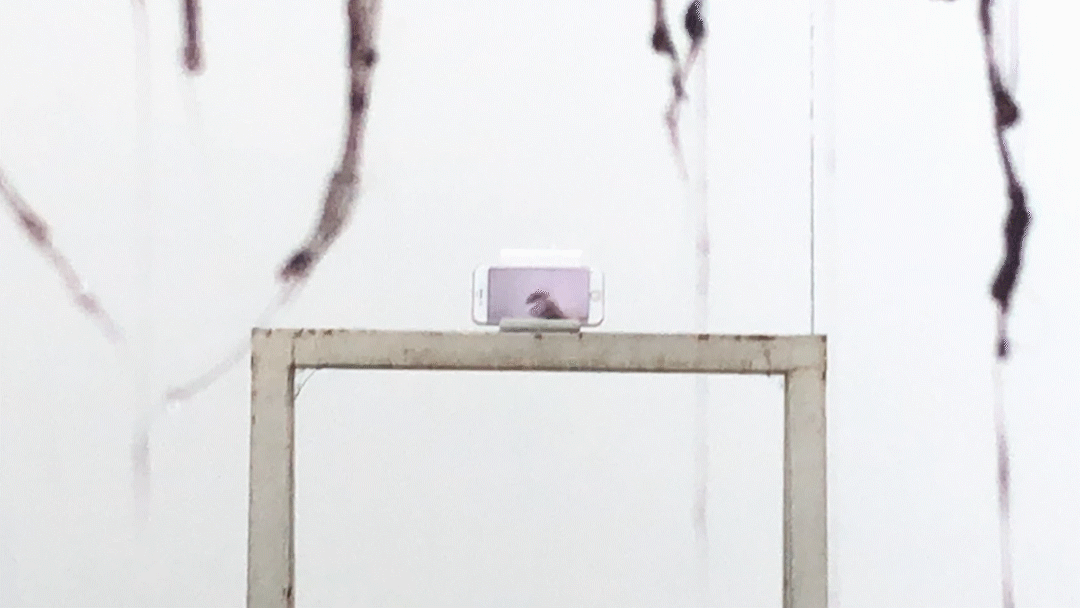 Minor Life Feedback, 2019, video on loop played on a phone screen, dead ferns, slime, iron powder, metal table stands, dimensions variable