空穴来风 (An Empty Hole Invites The Wind), 2020, single-channel video with sound, 1'40'' on loop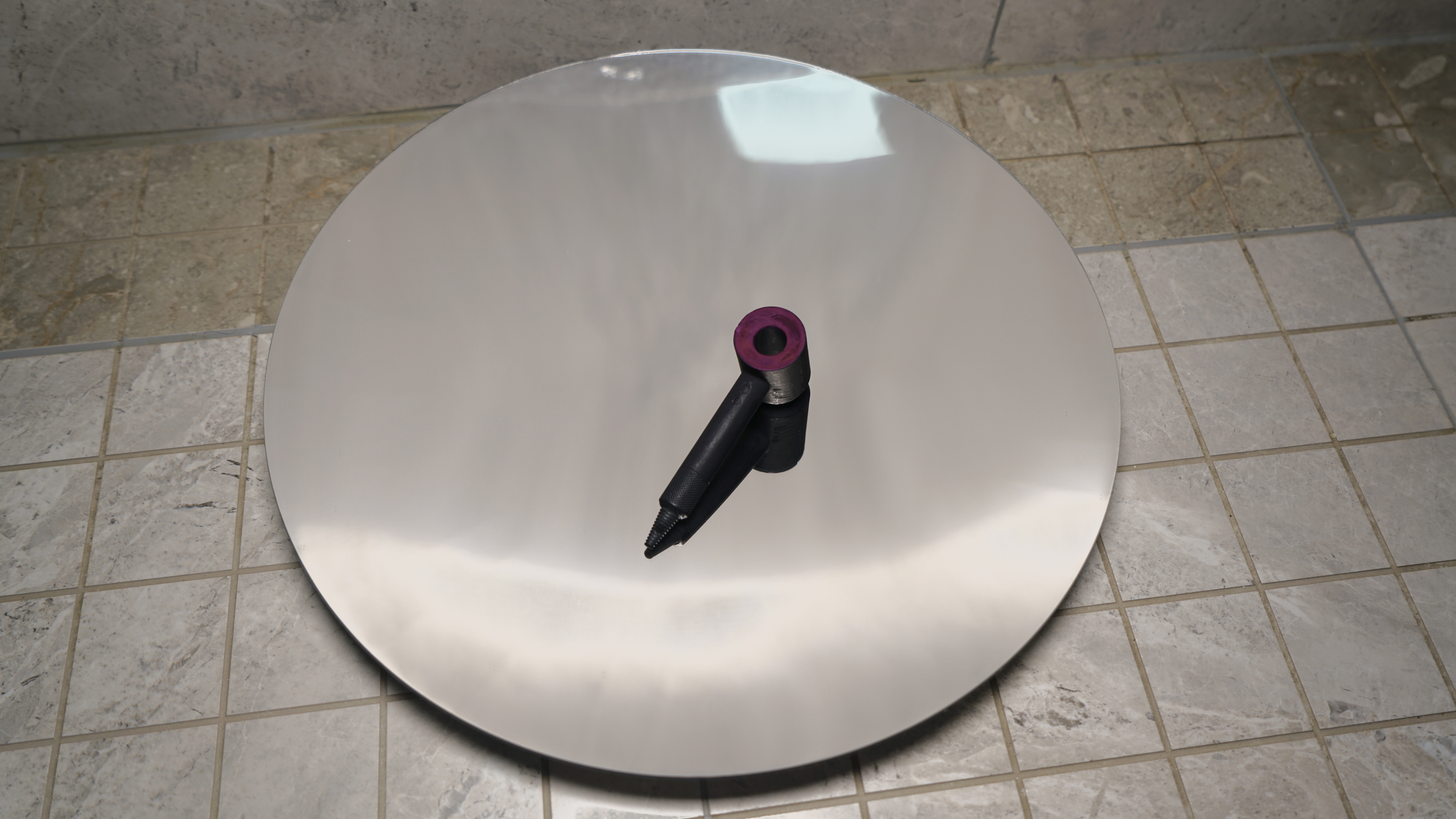 Mingqi_dyson, 2020, resin, pigment, concave mirror, acrylic, diameter: 300mm
The project documents a virtual burial of a contemporary grave goods, or mingqi*, a miniature Dyson hairdryer which constantly breezes into an ancient cliff tomb site.

An emptied, unsealed tomb is an enclave where the separation of the physical space of yin and yang fails. My original plan to build an installation inside the cliff tomb was cancelled because of the pandemic; the post-mortem enclave symbolised by the cliff tomb became literally inaccessible for mortals due to the isolation measures of the yang territory. The alternative was an attempt to transfer materials virtually, disrupting the segregation imposed by the mortal order. Thus, a miniature Dyson hairdryer, manufactured in accordance with the principles of mingqi, is teleported through a concave mirror, which was traditionally used as a demon detector.

*Mingqi, known in English as the spirit-article, refers to burial objects made especially for the deceased. Traditionally, a mingqi has to be made in accordance with the form of the real-life object and verisimilitude is stressed. But it has to be purposefully non-functional, which is usually achieved by deliberate reconfiguration on size, material and technique.